GET TO KNOW SALESFORCE
Salesforce is the world's #1 Customer Relationship Management(CRM) platform that helps you and your business grow. It's a customer success platform that provides services on cloud and a way to organize everything.
Why Salesforce?
The one answer is Cloud Computing. Salesforce uses cloud to provide services to the customers.Cloud Computing is the modern way to deliver business solutions on cloud with no need to buy additional hardware or software, and neither need to invest on security, maintenance and upgrade for same. All one needs is an internet connection.
How does it provides Business Solutions?
The CRM solutions keep sales representatives and marketing team focused on filling the sales pipeline. It frees up representatives from manually tracking the leads. It boosts up your business by providing real time access to any change occurring in the organization.
With dispersed data the main problem is with synchronization and Salesforce eliminates this possibility of inconsistent data by providing real time access to the database. Now your representatives can be more confident with what they offer and what they show to the clients and they can close deals faster than ever.
More about Salesforce
All your data at one specific secure location. No spreadsheets, pdfs or word documents. No need to worry about data security or authentication, Salesforce has it all covered.
Engaging your employees 24/7 using desktop, mobile applications and any other smart devices to make them a lot more productive.
Automate processes, synchronize data, and create applications within few hours.
Automate and synchronize customer interaction.
Keep track of every activity of your organisation from simple record insertion to closing of deals, and all this is backed up with Artificial Intelligence.
Business Automation helps make your team productive immediately without increasing costs. Time you save with this platform can be better utilized with growing your business rather than spending valuable resources on mananging data manually.
How AppPerfect can help you
We help you utilize the maximum potential of the Salesforce platform and build something exceptional. At AppPerfect our priority is customer success because
"We believe in moving forward with our customers."
We have a dedicated team of Certified Developers and Administrators excelling in every aspect of application development and customisation. Our team uses the latest trends, standards and practices to deliver products with maximum efficiency and output.
Process Automation
We help you break down your complex processes to a few drag-and-drop actions. With workflows you can guide your sales representatives with the steps to close deals faster. We help you guide them through qualification conversations. Also you can generate specialized quotes with Salesforce Configure-Price-Quote(CPQ) for particular clients with just a few clicks.
There are various tools that Salesforce provides for process automation like:-
Workflow Rules
Visual Workflows
Approval Processes
Lightning Process Builder
We guide organisations to utilize the best tools to provide the best solutions. We help you automate your business by providing expertise in various aspects of process automation like designing visual workflows, workflow rules, approval processes and processes using the process builder.
With process automation you can :
Create reports and dashboards as you link automatically with the Salesforce components. No need to manually calculate sum or create different views or groups. Salesforce provides you with Reports and Dashboard components that does all that on the go.
Sending emails, create tasks, update records and much more in just a matter of few clicks.
Manage various deals at various stages with visual workflows and change lead status by just a drag-and-drop.
All this leads to improved performance of you employees and your organisation.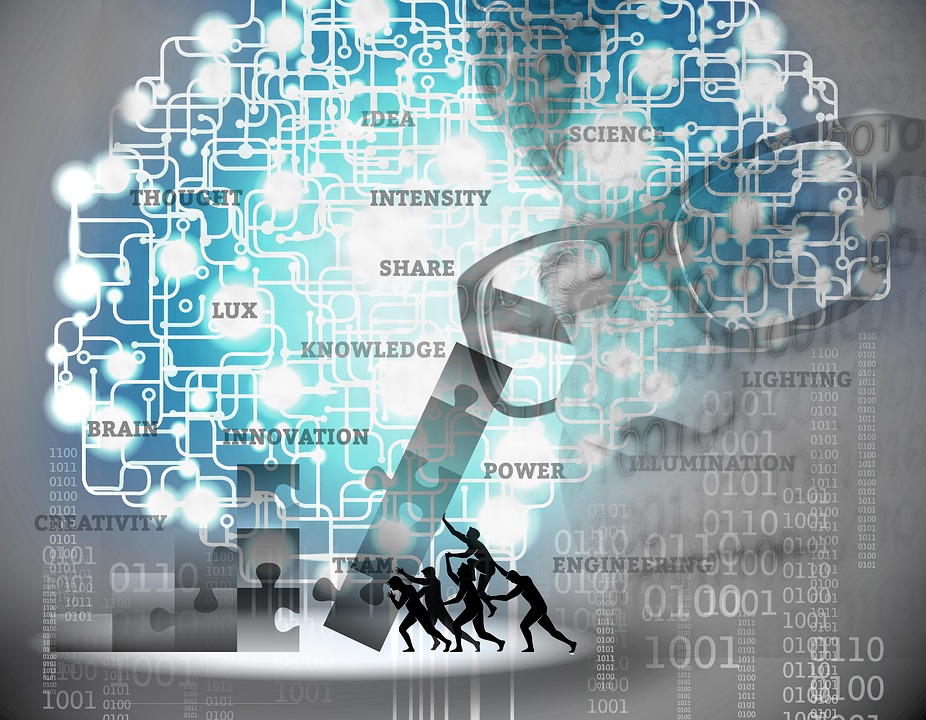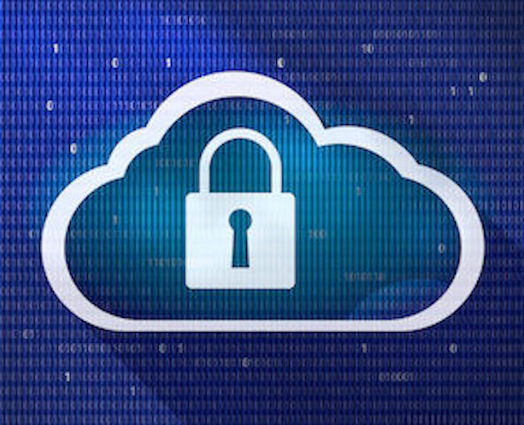 Security
Data Security: The major concern for any business organization is its data and it's security. Not every employee needs to see all the data that your organisation has. Now implementing security for an unauthorized access from outside might be simple but think about a single employee and the data he/she needs to see.
Every employee cannot be trusted to see all the data and now give a thought to the data security problem.
Every user cannot see all the data
Even if we restrict data access for specific users there might be cases where user needs to see just some specific fields from a record.
This level of security is pretty hard to implement.
We are talking about security at a field level !!
Not object, not records but fields of a single record of a single Object !!
No need to worry about the complexities anymore.
AppPerfect helps you build a complete secure data model with field level security. Any employee using the platform would only see the data he/she has been authorized to. No user of the platform would ever need to worry about the security.

We help you implement a complex data model with security at different levels.
User Authentication: We at AppPerfect provide for a more secure login authentication for your users with 2 factor authentication and provide a way for your employees to track login history and to specifically see from when and where and how many times was their account logged in, in the recent past.
Other than this we help you implement security features like custom domains and single-sign on.
Custom Application Development
We help our customers by building powerful application and providing an amazing experience. AppPerfect helps to analyze and capture initial requirements and helps your business throughout the application lifecycle management along with services. From architecture, design, development to quality assurance we help you ensure application security and data migration.
Force.Com Development

We have a team of experienced and Certified Salesforce Developers , which processes your business needs, and help you build applications for several business domains.

Lightning Components

We design and develop user driven application by using a modern framework for building applications for mobile and desktop services.

Implementation

We are here to streamline solutions that help your business process to connect with the customer.

Application Management

We manage application development from design to final release, and help you manage any modifications.

Lightning Experience

Flexible, scalable and powerful architecture when combined with Force.com helps to develop an efficient system.

Extend The Salesforce Platform

We help you develop quickly with no-and-low code and integrate your legacy business applications to advanced Force.com systems.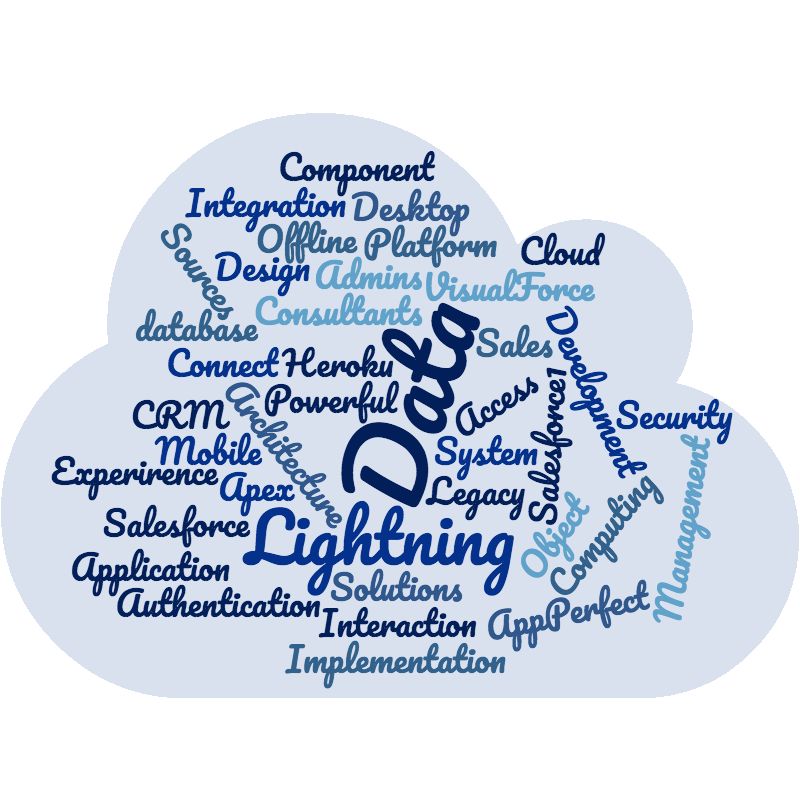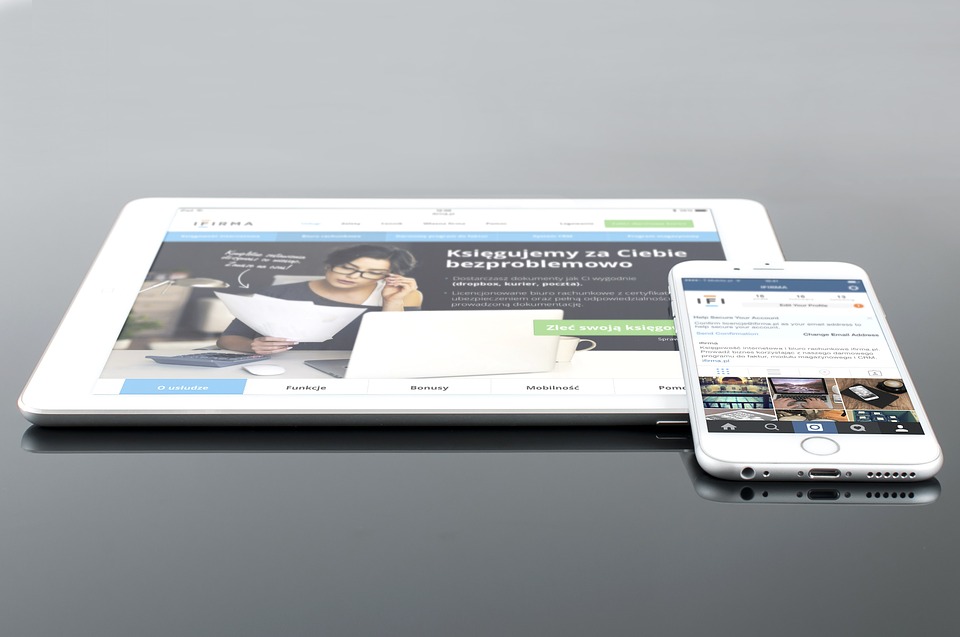 Make Every App Mobile
We at AppPerfect help companies customize Salesforce1 by building native and hybrid mobile applications for your business requirements. With the Salesforce App Cloud we build, run and manage connected mobile applications any way you want. You can access and work on data anywhere, anytime through a simple and intutive mobile UI. We extend the Salesforce platform functionalities to give midas touch to your brand.
Instant Available Runtime

With the Salesforce1 out of the box runtime we develop custom applications for your entire organization using custom or pre-built components.

Custom App Development

We design, develop and deploy Salesforce1 mobile applications on AppExchange by leveraging the custom UI and UX.

Offline Data Access

We help you make your Salesforce1 app offline with a click of button. We help you synchronize data between your offline database and Salesforce.

Lightning Experience and Salesforce1

We have expertise in lightning and custom UI and extend its functionality so as to provide a more lively interaction.

Heroku

A cloud application platform that makes it easy to deploy and run web applications in a variety of languages and frameworks like Ruby, Node.js, Java, Python, Clojure, Scala, Go and PHP.

We can help you deploy your applications on Heroku while staying connected to your data in Salesforce. Data can be shared bi-directionally using Heroku Connect between Salesforce and Heroku.
Data Integration
We at AppPerfect develop and integrate in a way that helps our customers leverage the functionality of the Salesforce platform and take their business to next level. We work on integrating legacy systems and 3rd party systems providing secure, reliable and scalable channels.
Connect To Data Sources

We help you to connect and access data from external sources with point-and-click simplicity.

Extend access with powerful API's

With the help of Rest, SOAP and other API's you can integrate Salesforce endpoints with external endpoints such as applications or enterprise integration hubs.

Cloud-To-Cloud Integration

We help you to integrate Salesforce platform technologies such as Force.com and Database.com with other cloud-based services via secure toolkits and web services.

Integration Application Development

We have expertise in developing custom integration application for our business partners to help integrate multiple solutions with Salesforce

Certified Developers & Administrators
Salesforce Administrator is the person responsible for expanding business and also making sure that existing Salesforce instances run smoothly.
With a team of Certified Salesforce Admininistrators we at AppPerfect help you in managing the declarative changes and new platform releases. We also help you in improving and enhancing data quality,customizing the platform, troubleshooting platform errors and keeping users trained and educated.

Salesforce Developer is the person responsible for building new functionalities in a sandbox. Developer works on application developement lifecycle including Analysis, Design, Coding, Testing and Deployment and controlling the adaptability of API's for integration of information.
With a team of Certified Salesforce Developers we deliver applications which fulfill your business requirements.
AppPerfect Salesforce Development Services
Write to us at salesforce@appperfect.com with your requirements and our sales representative will get back to you. Alternatively you can also fill the form and AppPerfect Salesforce Services representative will get back to you.
---